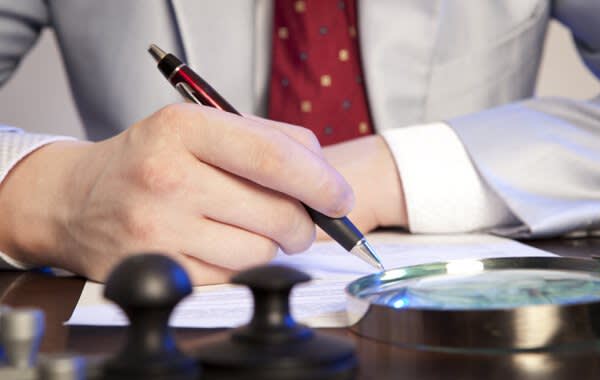 Rodney (Rod) Glusac is a partner with the firm Bernardi, Ronayne & Glusac. Rod concentrates his practice in the areas of bankruptcy, real estate, and civil litigation. He has over 31 years in representing both individuals, companies, and trustees in cases under Chapter 7, Chapter 11, and Chapter 13 of the U.S. Bankruptcy Code, in bankruptcy litigation, real estate transactions, real estate title defense, and civil litigation.
Rod has argued cases throughout the State of Michigan and has numerous decisions of relevance in the area of bankruptcy law. In addition, he is a frequent lecturer on bankruptcy and real estate law. Rod received his J.D. Degree from Wayne State University School of Law, and his B.Mu. from Wayne State University.
He is a founding partner of the firm which has received various recognitions including U.S. News and World Report Best Law Firms, The National Law Journal Top Rated Real Estate Lawyers, and Business Top Lawyers of Metro Detroit. Rod maintains an AV-Preeminent Rating with Martindale-Hubbell Lawyer Rating and has been recognized in Leading Lawyers under Bankruptcy Law: Individual.
AREAS OF PRACTICE
Bankruptcy Law and Litigation

Real Estate Litigation

Real Estate Transactions/Closings

Mortgage Lien Priority Disputes

Debt Analysis

Other Contractual Disputes
BAR ADMISSIONS
Michigan, 1990

U.S. Court of Appeals for the Sixth Circuit, 2020

U.S. District Court Eastern District of Michigan, 1990

U.S. District Court Western District of Michigan, 2002
EDUCATION
Wayne State University School of Law, Detroit, MichiganJ.D. - 1990

Wayne State University, Detroit, MichiganB.Mu. - 1985
ASSOCIATIONS & MEMBERSHIPS
Federal Bar Association

State Bar of Michigan

Consumer Bankruptcy Association

American Bankruptcy Institute
REPRESENTATIVE CASES
Fuhrman v. Wilmington Sav. Fund Soc'y, FSB (In re Fuhrman), 2019 U.S. Dist. LEXIS 21290 (E.D. Mich. 2019)

In re Lewandowski, 386 B.R. 643 (E.D. Mich. 2008)

Annas v. Allard, 272 B.R. 633 (E.D. Mich. 2002)

In re Kiplinger, 2020 Bankr. LEXIS 261 (Bankr. W.D. Mich. 2020)

Fuhrman v. Wilmington Savings Fund Soc'y (In re Fuhrman), 596 B.R. 342 (Bankr. E.D. Mich. 2018)

In re Wade, 414 B.R. 161 (Bankr. E.D. Mich. 2009)

In re Ackhoff, 281 B.R. 889 (Bankr. E.D. Mich. 2001)

In re Ackhoff, 252 B.R. 396 (Bankr. E.D. Mich. 2000)
RECENT LECTURING
Claims Stories, Michigan Land Title Association 2023 Spring Education Summit, March 8, 2023

Consumer Real Estate Issues, 33rd Annual Bankruptcy Section Seminar, Federal Bar Association, Western District of Michigan, September 24, 2021

Avoidance & Recovery Issues, Including the Rights & Defenses of Secured Creditors; Federal Bar Association, Western District of Michigan, 29th Annual Bankruptcy Section Seminar, July 27 - 29, 2017

Real Property Issues: Judicial Foreclosure, Sales During the Redemption Period, MERS Issues; American Bankruptcy Institute/Detroit Consumer Bankruptcy Conference, November 11, 2011

Bankruptcy Proceedings and Orders, and their effect on Real Estate Transactions; Michigan Land Title Association 2011 Spring Education Seminar, March 13, 2001, & May 4, 2011